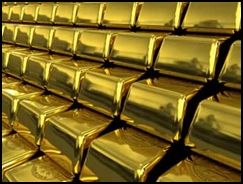 MINING IN ARGENTINA (Last updated: 9 Jun 2011)


Trends and opportunities

The market

Argentina has one of the largest and potentially richest metalliferous mineral areas in its Andean region and non-metalliferous mineral deposits elsewhere within its territory. Since the development of investor friendly mining laws in 1993, Argentine mining exports have grown from US$70 million in the early '70s to over US$4,500 million in 2010.

Four major projects have been responsible for the majority of growth: Bajo de la Alumbrera (copper and gold) owned by Minera Alumbrera S.A. (Xstrata Pty Ltd- Northern Orion) Salar del Hombre Muerto - Fenix Project (lithium) owned by Minera del Altiplano SA (FMC Lithium Co.) Cerro Vanguardia (gold and silver) owned by Anglo Gold Ashanti Veladero (gold-silver) owned by Barrick


There are a number of new projects and junior mining companies operating in Argentina. The following mine developments took place in the last three years Minera Santa Cruz (gold/silver), owned by Hothchild Group from Peru whom completed their underground mine construction in the Province of Santa Cruz, and Manantial Espejo (silver) owned by Pan American Silver (Canada).

Pascua-Lama - a bi-national Chilean-Argentine project owned by Barrick Mining Co. The company is planning to invest over US$3.3 billion to develop the project in the San Juan province crossing over the Chilean Andean region. The project has received the approval from both Chilean and Argentine governments, and will be the largest gold mine in South America.


The project is under construction. Potasio Rio Colorado, a potassium project owned by Vale (Brazil) Mendoza was acquired from Rio Tinto in 2009 in US$700 million. Vale will require investment of US$1 billion to develop this resource located in the south of Mendoza.

Pachon, a major copper resource owned by Xstrata Copper will be one of the largest mine developments in Argentina. Estimated investment is US$2.8 billion. The company continues with their feasibility studies. Annual production is estimated in 245,000 tonnes of copper with a mining life span of over 20 years.


Pirquitas, (silver/lead/tin) owned by Silver Standard from Canada has completed the mine construction. This resource is located in Jujuy, northern Argentina. The investment for the expansion process was in the region of US$180 million.


Las Flechas a copper/gold project operated by Desarrollo de Prospectos Mineros (Suramina Resources) in Argentina and Minera Frontera Del Oro in Chile. Project owners are investing US$7 million to finance the exploration activities. Located in the Province of San Juan, the resource straddles over to Cordon Los Nietos on the III Region in Chile.

Agua Rica, the copper/gold resource is located just 35km away from Minera Alumbrera mine in the Province of Catamarca. Xstrata Copper has recently signed an option to develop this copper/gold resource with Goldcorp their partner with Minera Alumbrera, The agreement provides the opportunity to use Minera Alumbrera's mining facilities to process the mineral coming from Agua Rica, extending Minera Alumbreras life cycle in another 25 years.


Gualcamayo a gold mine located in Jachal, Province of San Juan is owned by Yamana Resources. The mine was built and commissioned in 2009 with an investment of US$150 million.

Vicuña, a copper/gold project is owned by Suramina Resources and located between San Juan La Rioja and Chile.


Navidad - one of the largest silver resources located in Southern Argentina, is owned by Pan American Silver. Project owners are awaiting government elections to take place in October this year to focus on their next steps.


Cerro Negro the gold project located in the province of Santa Cruz was recently acquired by GoldCorp a major Canadian gold producer in US$3.5 billion to Andean Resources an Australia junior miner. The company indicates an investment of US$850 million will be made in this project and expect to initiate operation by mid-2013.


The Lindero gold project is developed at over 4,000m above sea level in the province of Salta. The project owned by Mansfield Minerals foresees an investment of US$220 million. It is expected Lindero will produce 0.83 million ounces of gold, with an annual average of 1612,000 ounces.


Lithium resources are found in northern Argentina, the salars in Jujuy, Salta and Jujuy has received great attention by Canadian and Australian investors.

Rincon Lithium (Australian owned) has commissioned their processing plant earlier this year to produce lithium carbonate. Other investors include Australian owned Orocobre Pty Ltd with salars in Jujuy.

Canadian mining company Lithium Americas announced plans to build a lithium carbonate facility at its Cauchari project in Argentina. In two phases for a total of US$398 million. The plant expects to operate with a full capacity of 40,000 tonnes a year.



Opportunities

Although some exploration companies are awaiting the results of the next presidential elections taking place in October this year, Wall Street have predicted President Cristina Fernandez will win the elections, extending the government for another presidential period. Although Argentina has introduced an export tax on copper/gold and silver and set some limitations with the Glaciel law introduced late last year, mineral mining exploration remain strong in those provinces friendly to the mining activity to include Catamarca, San Juan, Santa Cruz, Salta and most recently La Rioja.


It is expected other provinces will introduce some changes in their legislation to facilitate mining activity in their provinces. Competition is active with an increasing presence of international players; Argentine mining companies are demanding mining services and find it difficult to contract drilling services due to the limited number of companies providing these services and the increase in exploration activities.

Basically most mining in Argentina is open pit with only two mines operating underground mining.

A number of geochemical analysis laboratories are already established in the region and provide adequate services to the exploration companies.

Due to the extension of unexplored areas there are very good opportunities for junior mining companies with mineral exploration in those provinces that have a friendly attitude to mining activity.



Argentina boasts a stable legal and tax framework for the mining industry, which provides very attractive tax benefits. The only tax payable is a value added tax of 21 per cent of import value, which is later recovered through sales.

The Argentine market is easy to access and treats both domestic and foreign investors equally.

The Mercosur Free Trade Agreement between Argentina, Brazil, Uruguay, Paraguay and Chile suggests that trading between member countries has clear import duty benefits over goods coming from other countries.